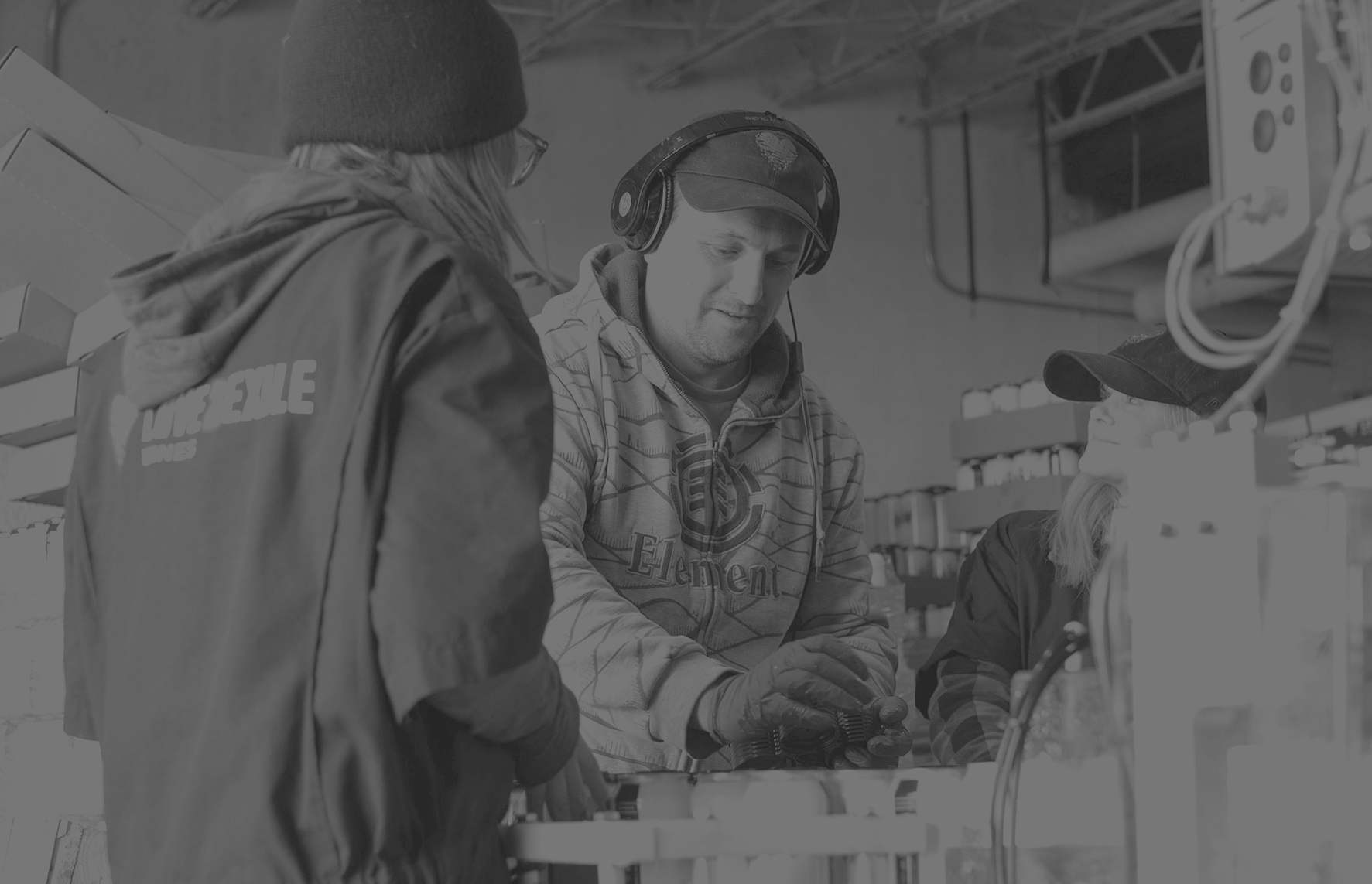 Love and Exile Wines
BORN IN NASHVILLE, TN FROM THE LOVE OF WINE AND THE THREAT OF EXILE.
With time running out until he was deported back to Canada, Tyler Alkins had to start a new business or be forced to leave the place he called home in Nashville, TN. So he decided to do what he always dreamed; make wine.
And though Tennessee is better known for whiskey, Tyler saw an opportunity to create a wine that was approachable in its taste, price, and presentation. So he recruited some of the most well-known winemakers from Italy and California to teach him processes perfected over centuries to create a wine that's expertly crafted and perfectly chuggable.
The wine they create together is brought back to Nashville where it is finished and bottled or canned locally in a winery that Tyler and the small team built in an abandoned car garage less than a mile from downtown called Nashville Urban Winery. NUW now serves as the home for L&E and is a high end event space for events, concerts, tastings, and has an on-site Wine Shop that sells the full line of Love and Exile wines.
Come by the winery or order a can or bottle online to experience what makes Nashville's only local wine brand unique and perfect for your personal stash or as a gift.